Meet Brittni Barron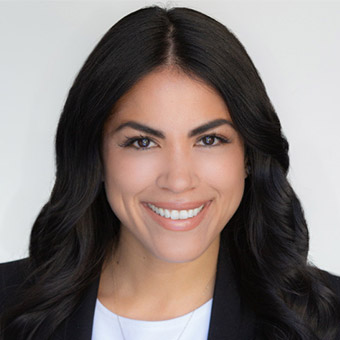 How long have you known Debbie and the team?
A close family friend referred my husband Anthony and me to the team back in 2014. It was a crazy time for us. We were recently engaged and planning a wedding. Naturally, we decided to throw our first home purchase into the chaos that year. It was a whirlwind! Clearly, the team left an impression on me, because here I am!
What was your previous work experience, and how do you apply it to your work at The Sharp Group?
Prior to joining the team, I worked for the City of San Mateo as a city planner. I worked on several development projects from single-family additions and new builds, to commercial and mixed-use projects. One of my favorite projects was the Fieldworks Beer Garden in Bay Meadows. Combining my love for craft beer with planning was a dream. I highly recommend checking it out.
My past experience in planning is a huge benefit in the real estate world because I can clearly articulate the "planning jargon" to our clients – density, FAR, lot coverage, setbacks, variance, historic. I can help our clients understand their highest and best use for a property and a property's potential. I love space planning. I love analyzing plans, walking properties, and figuring out ways to make a property work for our clients.
Have you always lived in the bay area? If you've lived anywhere else, do you see yourself ever moving back?
Yes! I'm a bay area native. I was born in Daly City. I'm the youngest of three and when I was 2 years old, my family moved to San Mateo. The only time I lived outside of the bay area was for college; I went to UC San Diego, which was amazing! The weather and the beaches are tough to beat. I do miss San Diego and have a handful of college friends whom still live down there, so I try and take a trip once annually, twice if I'm lucky. I really don't see myself ever leaving the bay area as my entire family lives here. I love seeing my two boys have such a close relationship to their uncles and grandparents. Not to mention, having free childcare from time to time is tough to beat.
What's the best part of being a buyer agent?
The absolute best part (and most memorable part) of being a buyer agent, is phoning our clients and telling them "Congrats! We got the house!" For most, a home purchase is the biggest purchase of their lives and being able to have a part in that is truly an honor. I'll never forget when Carol phoned me and told me the news.
How are you balancing your new role with your newborn?
With lots of caffeine! Haha! In all honesty, it's going well. I've been back to work for a month now and we've gotten into our daily routines. It helps that my newborn, Wesley, is such an easy-going baby and that Nicholas has been a helpful big brother. It's a constant balancing act, but having the support from Anthony, my parents, and the team has been extremely helpful with transitioning back to work.
-
Thank you to Brittni, and thank you for reading!