Stunning New Construction Home in Easton Addition, Burlingame!
This Easton Addition gem features four en-suites, four bathrooms, a second floor office/study, powder room, and an inspiring floor plan featuring an open living and dining room, flooded with natural light!
---
Features
Complete Feature List Coming Soon - Stay Tuned!
Map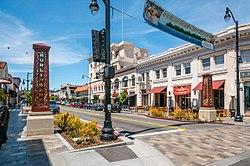 About Burlingame
Burlingame, the "City of Trees", boosts 18,000 public trees on its 5.5 square miles. This upscale community of 28,000 enjoys a very high standard of living including trendy shops, high-quality hotels, and extensive commercial operations. Located near the San Francisco International Airport and on the bay, Burlingame offers warm hospitality, great shopping, fine dining, and year-round outdoor recreation in a beautiful setting. With an exceptionally low crime rate and superior public and private schools scoring in the upper 5% of the nation, this charming community ranks among one of the most desirable places to live in the Western United States.