Authentically Beautiful Remodeled Residence in San Mateo Park!
This jewel is perfectly situated in the heart of the stunning San Mateo Park neighborhood, amongst an excellent assemblage of custom residences, and just blocks from a plethora of Downtown Burlingame and Downtown San Mateo amenities. This sexy and immaculate property has a stunning offering of new and mature landscaping, water features and custom iron gates. Built in 1927, this home has an exciting blend of modern and historic touches throughout.
---
Video
---
Features
Main Residence
Expansive Living Room with Barrel Ceiling * Formal Dining Room * Eat-In Remodeled Kitchen * Four Bedrooms including Master Suite * Three Bathrooms * Grand Wood-Burning Fireplace * Gleaming Hardwood Flooring * Ample Storage * Private Setting * Grand Perimeter Landscaping and Trees * Lush and Mature Wisteria * New Paver Walkways * Expansive Paver Driveway
Accessory Structure
Ground level family room that offers a resort-like setting promoting indoor/outdoor living, entertaining and relaxation
New Accordion Glass Doors * Porcelain Flooring * Wine Refrigerator * Ample Storage Space * Installed Plumbing for Future Washer/Dry and Sink
Second level guest quarters with an open floor plan and a plethora of possible uses
Kitchenette * Remodeled Bathroom * Natural Light * Mature Flowering Vines and Newly Planted Window Boxes * Supreme Privacy
Floor Plan
Map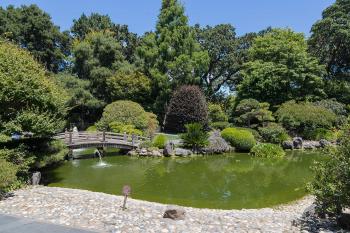 About San Mateo Park
This exclusive neighborhood within the city of San Mateo is nestled between Burlingame and downtown San Mateo, with gorgeous estates littered throughout the safe, beautiful boulevards. San Mateo Park boasts close proximity to Burlingame Country Club, private schooling like Crystal Springs Uplands School, shopping and restaurants in downtown San Mateo and Burlingame. With the flowering magnolias, countless species of trees and flowers, San Mateo Park is a botanical garden and a horticultural dream. The architectural styles in San Mateo Park include works by such renowned architects as Julia Morgan, Bernard Maybeck, and John Howard, and represent every vernacular from the Queen Anne Victorian, to the Arts and Crafts, and the period revivals of the 20's and 30's.
Its tight-knit neighborhood, along with the exuberance of its architecture and landscaping, gives San Mateo Park its unique character and desirability.