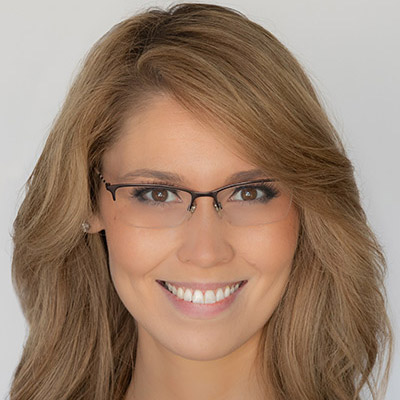 Tara Briggs joined The Sharp Group earlier this year, first as a buyer agent, and is now our new Listing Agent. We asked Tara a couple of questions about her background, and how things are going so far in her new role.
Q: You were a solo agent before joining TSG, before you were on the team, did you know of The Sharp Group? What made you want to join?
T: Debbie and I had been introduced at a holiday party so I knew of The Sharp Group by way of the introduction. Not long after, I started helping TSG with open houses. I was so impressed with what a well-oiled machine TSG was, I realized if I wanted to fast-track my real estate career and learn from the best, this was the team to be on.
Q: You previously worked in Government Tech Sales - why did you make the switch to Real Estate?
T: When I was working in tech, our product was something that both local government offices and constituents genuinely needed and our clients in these city offices were just incredible people to get to work with. I loved what I was doing being in Startupland, but there's a pretty ugly underbelly to Silicon Valley and things just got to a point where the culture felt almost regressive. To use Marie Kondo's words, I needed to find something that would "spark joy" again.
I had always wanted to get into real estate, but it was always a move I felt like I would do "later in life." Being faced with somewhat of a career impasse though, I decided what the heck, let's just do it! So here I am a couple years after making the move, incredibly happy that I did so!
Q: Do you see any overlap in your tasks in your old roles, working in Tech? What are some things you had to learn?
T: As far as day to day, there's a lot of overlap in relationship building and overall sales process management...how to keep contacts and pipelines organized, how to cultivate new leads, how to set meetings with cold prospects, that type of thing; obviously talking to people is a huge component too—but hey that's why I like being in sales right? That being said, I think the two biggest things I've had to do are strengthen my project management abilities and learning to work just as fast with a team of people who aren't always in offices or desks right across from you—someone may be at a property with no cell reception and you've got to figure out how to get things done with whoever is available. This job definitely keeps you on your toes!
Q: What's the best part about being a Listing Agent for The Sharp Group?
T: I enjoy being able to help bring properties to life. The creative aspect of this role is very rewarding and was definitely a skill I was itching to put to use back in my tech sales days. It's great being able to walk through a property, often with kids running around, legos everywhere, see what makes a home special and then conceive a plan for how we can amp that up a level or two and then ascend on it with our team to actually make it happen. It can be crazy and sometimes stressful, but when it's all done, it's pretty amazing what we're able to pull off together.
Q: You're a transplant from the LA - area, what attracted you to the Bay Area - and do you see yourself staying long term?
T: think it's safe to say I'm a "near-the-city" person, so as long as I'm near a major metro center, but also close enough to great food and places with parking, I'm happy. Before I made the move north, I had a ton of friends and co-workers making what seemed like a mass exodus from LA to SF. The job market down there at the time was just decimated, so when I got hired at Yelp, I decided to make the move too.
As far as staying long-term, who knows what the future holds. There are elements of SoCal that I miss, and I could definitely see myself being happy in a place like Austin, but as of right now, I don't see myself leaving any time in the near future. Plus, I can't just leave the Golden State Warriors!
-
Thank you to Tara, and thank you for reading!